Gör de mest fantastiska knopparna på din häst, inför tävling eller uppvisning.
Här ser du filmen från Quick Knot, enklare än såhär blir det inte!
Quick Knot är ett måste för proffs och amatör inom ridsporten. Vill du glänsa på tävlingsbanorna, gör det med de finaste knopparna en häst kan ha.
Quick Knot blev 2017 "Winner Horse Product of the Year"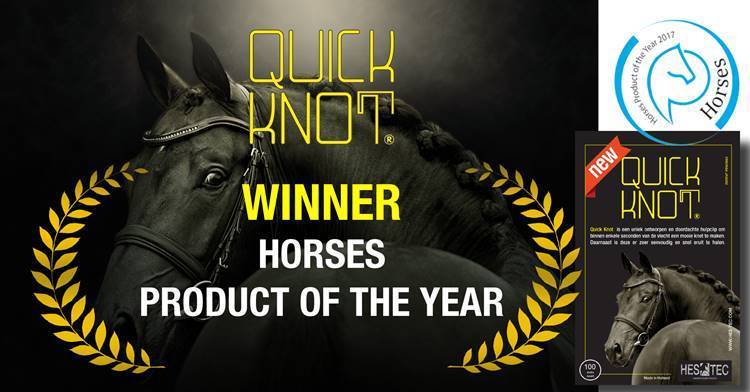 You will also like this
Demonstrationsfilm för hur du gör en fin donut/knut inför uppvisning eller tävling. Här visar Lo och Marina hur det går till.

Låt Nikki guida dig i hur det går till när du designar ditt egna dressyr- eller hoppschabrak. Många val är det, men fint blir det!

En av våra favoritprodukter är denna superfina ryktväska från tyska SOMÊH. Här demonstrerar Nikki hur ryktväskan fungerar.

Här ser du vilket enastående hantverk som ligger bakom varje bett som tillverkas hos Sprenger. Fabriken som ligger i Tyskland har tillverkat bett för hästar i mer än 100 år.

VIMITAL Fokus kompletterar den brist på naturliga näringsämnen som uppstår hos många hästar med stre